Japanese manufacturers such as Panasonic/Technics and AIWA perfected high quality mini-systems in the early 1980's just before the era of quality "silver" components came to an end. These systems generally stacked miniature components of every variety with a separate component for each application and a full range of matching miniature speakers. They were all the rage in markets such as Japan where living space was at a premium, but did not catch on nearly as well in the US.
In the late 1990s, the Japanese tried a new approach with what were called "Executive Systems" which integrated FM radios, clocks/timers, amplifiers and CD players into a single compact control center with a pair of matched speakers. These systems, marketed by a half-dozen manufacturers, varied widely in quality and most had at least one significant drawback. The upside was that they did so much, in such a small space (without the complexity of separate components) and the prices were generally quite reasonable.
BEDFORD VINTAGE HI-FI helps you choose the "gems" from the world of mini-components by offering a variety of carefully selected systems and speaker options.
"CHOICE" PANASONIC / TECHNICS MINI-SYSTEMS
A Winning Combination of Maximum Performance at a Minimal Cost with "Silver Era" Styling
I listen, on a daily basis, to music played back on a remarkable and inexpensive mini-system, produced by Panasonic between 1999 and 2001. The SC-PM01 and SC-PM03 CD stereo systems are some of those unique products that Panasonic over-engineered in most every respect and brought to market at a ridiculously low price point. I have been enjoying these since 1999.
They were developed during the brief few years when "EXECUTIVE", 3 piece mini-systems were all the rage. The Panasonic models were in many ways the best value in this class. They sounded great, had unique features and over time they established a good record for reliability, despite being manufactured with inexpensive materials at relatively low-end facilities in Malaysia.
I have owned at least half-dozen of these at various times and have given a few as gifts to close friends. I still keep one system up and running at home and two systems are in constant use in my office. The PM-01 and PM-03 are identical except for the color of the speaker enclosure and grill cloth. PM-01 speakers are black or espresso finish with dark grill cloths. The PM-03 has a blonde exterior with light colored grill cloths. The grills are removable.
The silver cosmetics are attractive, the layout is clean, the top loading CD player, with its clear cover and a CD platform that raises and lowers, is a work of art at this price point. A bright blue display panel further complements the beauty. Yes, there's a lot of plastic but the unit is sturdy and surprisingly hefty. It came out 15 years after the glory years of the "silver era" but it still manages to capture some of the aesthetic appeal of earlier years, albeit with a more hi-tech look.
What do you get for very little money? A really good Panasonic MASH CD player (with 1 bit DAC) produced at a time when Panasonic had been making excellent CD players with few compromises. A 14 watt per channel (RMS output) amplifier that is powerful enough to drive a wide range of speakers. An AM/FM tuner section. A Display Clock with Timer. Aux in. Line Out. Full antenna provisions. A full function remote control.
If that wasn't enough the unit includes one of the most magical features ever to grace any playback system. Panasonic called it the SOUND VIRTUALIZER and it appeared on a few of their components in the late 1990's and was largely ignored.
The VIRTUALIZER was an integrated circuit chip based on the "Desper Spatializer", an expensive and extraordinary surround sound simulator that saw some popularity in recording studios in the late 1980s and was even featured on a 1994 Telarc recording of great music from film soundtracks. The Panasonic derivative leaves mid-range sounds clear and present while adding additional width, depth and drama to music. It is addictive and effective. Nothing else quite like it.
The speakers supplied by Panasonic are lightweight two-ways with a 4 inch woofer and a 2 inch tweeter with a plastic lens type diffusor. They look like they will be nothing special. Their performance greatly exceeds the modest expectations. They are pleasant to listen to with a wide range of material. Not great in any respect, but very few obvious faults. Certainly better than most executive system speakers (with the exception of the top end models of the JVC single driver cherrywood speakers), they provide a reasonably good listening experience that does not detract from the source material or distract the listener.
For 15 years I have boosted the low end output of my home system by running the line out to the auxiliary input of a Tivoli Model One Radio, which I use as a center channel powered speaker. It's a wonderful combination which greatly enhances the listening experience.
Here at Bedford, we offer a few other speaker options that take this little gem to a whole new level.
The Panasonics will drive most any small speaker from the 1970s quite well, so they can be paired with many of the Radio Shack (Realistic) Solo or Minimus Speakers with good results. Solo 103 and Minimus 25 do quite well. The PM-01/PM-03 also do well with Lafayette Criterion 25 or Koss M series speakers. Their performance when paired with Realistic Minimus 1 speakers can be rightly described as outstanding. This combination never fails to impress listeners. It should be noted that the walnut cabinets and grill styles of most 1970s speakers are certainly not in tune with the silver-era look of the Panasonic base units. Those placing a high value on a "matched" appearance will usually find that metal-cased speakers from the 1980s make for a more satisfactory visual combination.
A better choice for upgrades will be silver versions of the venerable metal-cased Realistic  Minimus 7. This is a match in both size and appearance and the overall system performance is quite good and well balanced.
The most extraordinary upgrades to this system involve the line of metal cabinet mini-speakers that Panasonic's Technics division introduced in 1978-1979. Forget everything you ever heard or read about low quality of Japanese mass market speakers. Solidly built out of cast aluminum, these speakers look good and sound great. Lightweight paper cone drivers in a sealed enclosure, with Technics widely praised Linear Phase design and a complex crossover. These add up to a speaker that is detailed, fast and articulate. The sound quality with much older material is superb. Very much on a par with better conventional speakers from the 1980s such as Acoustic Research AR-18's but quite remarkable given the tiny size of the Technics enclosures. The build quality is second to none - overbuilt in every way - and it even includes a re-settable speaker protection switch.
These speakers originally sold for several hundred dollars per pair but we are routinely buying them now for a fraction of the original cost. They perform as good as new.
The SB-F1 can literally be held in the palm of your hand. Don't expect much low end from a 4 inch woofer in an 8"x5"x5" enclosure - but you will be surprised at how close to a full range sound these miniatures produce. When mated with PM base units, this is perhaps the smallest very high quality ultra-compact system you can purchase and the cosmetics are outstanding.
For those seeking a bit more bottom, we recommend a step up to the SB-F2 which boasts a 5" woofer in a slightly larger 10"x5"x6" enclosure. These make a stunning combination with the PM series base units. Vocals are especially impressive.
Many of you might be looking for similar mini- systems with a more conventional component amplifier and speaker combination, so that you can use your own choice of source material components, including turntables.
There are several great "silver era" choices from the early 1980s that are aesthetically and sonically superior to most of what has been developed after 1985 down to the present.
The tiny 11 watt per channel Aiwa SA-A10 is a little gem with a decent phono preamp that mates well with the SB-F1 speakers.
The 15 watt per channel Aiwa SA-A30 is only a bit larger but has much better specs and a significantly better phono preamp. It is a perfect match for the SB-F2 Speakers.
The Technics  SU-C04 amplifier is just a bit bigger at 10"x8"x2" but in every way it is a serious hi-fi component with high performance circuitry and a 30 watt per channel output. It will drive either the SB-F2 or its big brother, the SB-F3. The SB-F3's 6 woofer will produce a strong low end and the 13"x7"x7" enclosure still qualifies as a mini.
The ultimate mini-system combines the SB-F3 speakers with the Technics SU-C03 amplifier which is a serious hi-fi component with 40 watt per channel output.  At 12"x9"x4" it still can be considered a compact, though not quite mini.
The SU-C03 will do very well with most mini-speakers including the highly praised  L200 and L300 metal mini-speakers from a/d/s or with conventional speakers of the era such as Acoustic Research AR-8's and AR-18's.
Pricing:
Of course this varies with condition of the units and the availability of good pricing at time we purchased.
Base Units PM-01 and PM-03 start at $60
Complete systems with Panasonic Speakers as low as $94
Realistic Minimus 7 Speakers (silver finish) start at $60 per pair
Technics SB-F1 and SB-F2 Speakers start at $ 100 - $130 per pair
Technics SB-F3 Speakers start at $130 per pair
The Technics and AIWA mini-amplifiers we sell have all had some service and this has considerable effect on the price. Prices range from $75 - $ 150.
We usually have stock of all of the above. Please contact us to find out specifics as regards condition and pricing.
---
THE FINE PRINT
A note to our readers: Of course, the above conversation does not claim to be a comprehensive review of the entire low-fi and mid-fi landscape. It simply reflects my personal listening experiences with the gear that I have enjoyed since I began this project in 2008.
Pricing mentioned in these discussions is to be taken as a useful reference but they are not to be taken as actual selling prices. The prices shown on the Equipment For Sale pages of this website are actual selling prices but any other prices on the website are strictly for general reference and should always be updated by way of a request to us for a formal quotation.
When I started buying up vintage low and mid-fi gear in 2008, prices were low and bargains were easy to find. Ad the vinyl revival progressed, interest in these components revived and word began to spread about some of the outstanding ones. Internet forums have contributed to a vigorous after-market. Many more sellers are responding to the increasing demand and raising their prices. My reference and selling prices are all based on what I paid for current inventory. Once that inventory is sold it is quite likely that future prices for most items will increase due to the rising costs of new acquisitions.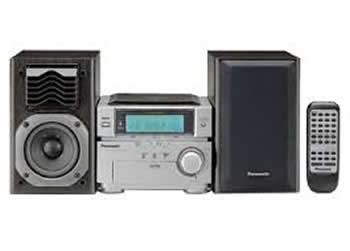 Panasonic PM-01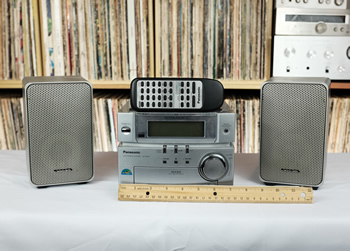 Panasonic PM-03 & Minimus 7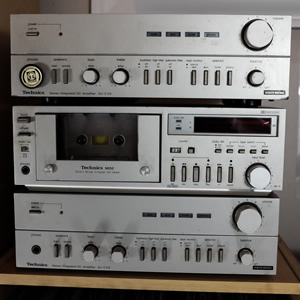 Technics CU-03 Stack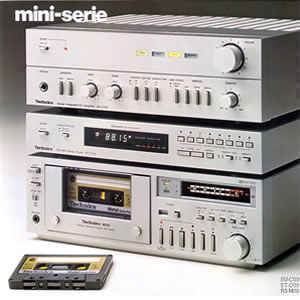 Technics SU-C03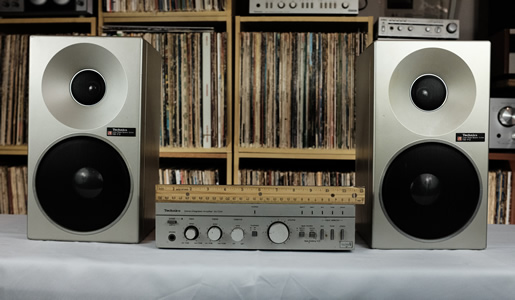 Technics CU-04 System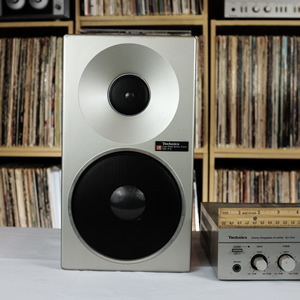 Technics SB-F3 & CU-04