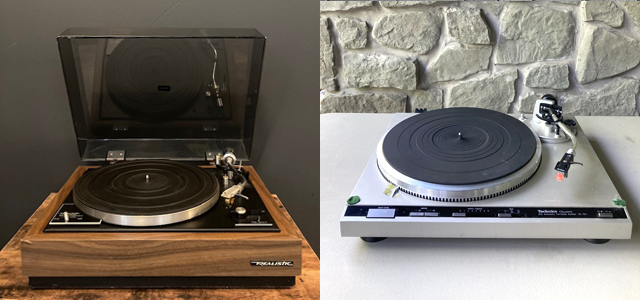 We carry an assortment of other 1970s vintage direct drive and belt drive models with conventional tone arms and cartridges. Mostly Technics models such as SL-D3, SLQ-202, SL-Q2, SLQ-3, SL-1600.
Also other favorites like the Realist Lab-300, Lab-305 and Lab 440.
Also assorted Dual models, such as 504, 505, 506, 1225, 1237, 1241, 1242, 1246, 1257, 606, and 721 are sometimes in stock.
Most sell for $190 – $270