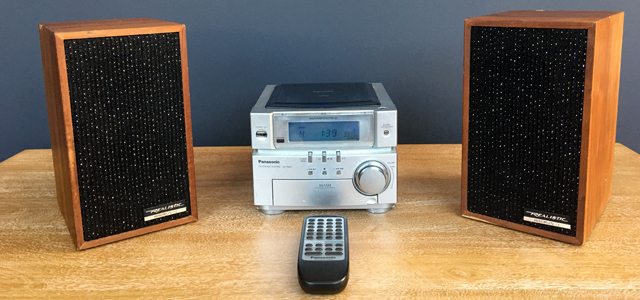 Realistic's Minimus One comvines the retro-wood esthetics of the mid 1960s, come really nice Foster drives and well-made cavinetry to produce a first generation mini-speaker that was actually more pleasing to listen to than most of the better-known models that followed it.
It does not disperse widely, but within that sweet spot, the musicality is truly impressive. We highly recommend the Minimus One as an upgrade for the PM-01/PM-03 or the KLH ELEVEN W. Our store's demo system consistently amazes listeners with its sound quality.
Sold "As Is." Good to Very Good Condition.
$ 85 Added to the price of a Panasonic Base Unit.